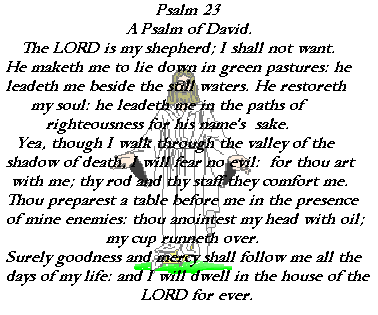 Loretta Dora Walker


March 18, 1914 -- August 03, 1999
"It is said that angels come as thoughts, as visions, as dreams, as animals, as the light on the water, or in clouds and rainbows, and as people too. Are they walking on this earth as people in disguise? Or do they appear for that one moment and vanish into ether again? Or is it really us, mere humans, who for a moment are picked up by the hand of God and made to speak unwittingly the words another needs to hear, or hold out a lifeline to another soul?"
Sophy Burnham
"A Book of Angels"
LETTER FROM HEAVEN
To my dearest family, some things I'd like to say.
But first of all, to let you know, that I arrived okay.
I'm writing this from heaven. Here I dwell with God above.
Here, there's no more tears of sadness; Here is just eternal love.
Please do not be unhappy just because I'm out of sight.
Remember that I am with you every morning, noon and night.
That day I had to leave you when my life on earth was through.
God picked me up and hugged me and He said, "I welcome you.
It's good to have you back again, you were missed while you were gone.
As for your dearest family, They'll be here later on.
There's so much that we have to do, to help our mortal man."
God gave me a list of things, that he wished for me to do.
And foremost on the list, was to watch and care for you.
And when you lie in bed at night the day's chores put to flight.
God and I are closest to you....in the middle of the night.
When you think of my life on earth, and all those loving years.
Because you are only human, they are bound to bring you tears.
But do not be afraid to cry: it does relieve the pain.
Remember there would be no flowers, unless there was some rain.
I wish that I could tell you all that God has planned.
If I were to tell you, you wouldn't understand.
But one thing is for certain, though my life on earth is o'er.
I'm closer to you now, than I ever was before.
There are many rocky roads ahead of you and many hills to climb;
But together we can do it by taking one day at a time.
It was always my philosophy and I'd like it for you too;
That as you give unto the world, the world will give to you.
If you can help somebody who's in sorrow and in pain;
Then you can say to God at night......"My day was not in vain."
And now I am contented....that my life was worthwhile.
Knowing as I passed along the way I made somebody smile.
So if you meet somebody who is sad and feeling low;
Just lend a hand to pick him up, as on your way you go.
When you're walking down the street and you've got Me on your mind;
I'm walking in your footsteps only half a step behind.
And when it's time for you to go....from that body to be free.
Remember you're not going.....you're coming here to Me.
......Author Unknown
Loretta's children would like to share with you, a few of the tributes that were given in her memory on her funeral day. They follow below.
From granddaughter, Christine Carpentier-Bogart

How can I ever begin to explain the sadness that I'm sure we all feel today? I can't believe that Mémère is really gone. It seems impossible to admit that the inevitable has occurred. Just because we all knew that this day was coming — it doesn't make it any easier to accept. As a child growing up, I knew that as long as she was here everything would always be alright. She was an extraordinary woman and obviously loved by so many. I know that we were all blessed by her presence in our lives. Just saying goodbye to her doesn't seem to be enough.

I certainly have my memories of her. One of my favorites is just sitting in her living room chatting while she crocheted endless afghans — one of which I received soon after I had my first baby. I wrapped him and the 2 children that followed in that afghan — and to this day all 3 still fight over whose turn it is to use it! Even after all these years — I take comfort in the fact that Mémère's love will be keeping them warm at night for a long time to come.

Her famous rice pudding still graces our table at least twice a month. Of course, the recipe has been adapted a bit and "dieted down" — but for sure each and every time I make it I think of times spent with her while I stir and stir that pot on the stove! Who can forget her fabulous hermits and the New England boiled dinners? One of my most favorite memories is having packages and packages of fish and chips unwrapped and spread all over her kitchen table while us out-of-towners feasted. I remember that her tiny kitchen would become overcrowded with people as word got out that we had arrived. I loved the fact that no one ever felt they had to knock on her door — they just came on in. That brings to mind simpler times than we live in today — times that I wouldn't mind going back to right now. I can take solace in knowing that some of Mémère's recipes are comforting my family at the end of the day. Even though she is gone — so much of her love and spirit continue to live on through each of us. As generations pass we bring to our families the experiences that helped to make us the people that we are today. The traditions and family values that she has passed on are a testament to her love for each and every one of us.

When something happens that makes me think of Mémère — she lives on in that moment for me. When I see something in my home from her — she lives on in that moment. When I look through my photo albums over the years — she lives on again. When I see my mother — who reminds me of Mémère in more ways than I can count — she lives on in that moment. When I talk to my sister — who is an RN just like Mémère was — I take so much pride in knowing that loving and caring for others is a family trait — and again — Mémère lives on in that moment. I have to believe that Mémère's influence is one reason why my Aunt, cousin, and myself have all gone into child care. It's the family trait of loving and caring for others that Mémère passed down to her children and grandchildren that is proof to me that she will continue to go on forever. I believe that God, in his infinite wisdom, has found this way to help those of us left behind to better deal with our sorrow.

I don't feel like I should look at today as a loss. I am so happy that Mémère is in a better place now. I celebrate the fact that she has been called home. I wish her godspeed in finding her way back to Pépère, and ask and pray that together they will watch over us — loving and guiding us. I know that one day I will see her again — as hopefully, we all will. It is faith and trust in God — something that will live on through me and my children because Mémère gave it to my mother first — that I will look to today for solace and strength. I leave all of you today with these final thoughts — and hope that you can take as much comfort in them as I do. Please take a moment now and close your eyes and picture Mémère saying these words from above:
Don't stand by my grave and weep
For I am not there—I do not sleep.
I am a thousand winds that blow.
I am the diamond's glint on newfallen snow.
I am the sunlight on ripened grain.
I am the gentle autumn's rain.

When you awaken in morning's hush,
I am the swift uplifting rush—
Of quiet birds in circle flight.
I am the glimmering stars at night.

Do not stand by my grave and cry.
I am not there—I did not die.
Anonymous

From granddaughter, Robin Ventullo Cote


Ma Mémère

A

place in my heart, there will always be,
For my Mémère who means so much to me.
Fondness for her grandchildren knew no bounds;
Enough for all of us was always found.
Great-grandkids too, were cherished and adored;
She spread love that she could easy afford.

E

ach and every cousin, she took such care;
She remembered us when birthdays were near.
The thoughtful gifts, I shall never forget;
A lot of work went into them, I'll bet.
Many hours spent sewing and knitting –
Scarves, sweaters, slippers, a light blue kitten.

S

pecial occasions – so many of those;
Reason for her cigarettes, I suppose.
Holidays – Easter I remember best;
Splitting out candy put her to the test.
Reunions – I think she liked these the most;
Of all her children and theirs, she would boast.

T

he visits, so much to look forward to –
Steak tips, salad, hermits up the kazoo.
And of course, everyone's favorite dish –
Mashed potatoes with lumps, just as you wish.
Dominoes, cribbage, cards, board games, and such –
These diversions we enjoyed oh so much.

M

emories I treasure, so she lives on;
Her soul is here, though her body is gone.
My children miss her – they don't understand;
I tell them, above she's a guiding hand.
She'll always be with us, of this I know;
Her love is far too strong for her to go.

vôtre chou (Robin)





From son, Henry Walker

6 August 99

Today we are here to commemorate the life of my mother, a person who positively touched and influenced the lives of many people. Although sad because she is no longer with us we want to recognize her accomplishments and applaud the manner in which she lived her life.

To some, the title was Mrs. Walker, to others it was Aunt Loretta or Mémère, to my father it was Loretta and to my sisters and I, it was simply Ma.

My mother lived a long a good life. The following is a brief synopsis.
Although coming from a loving family, her childhood was difficult in the fact that she was the youngest of 16 children. Finances were tight, times were tough and some of her childhood years were spent in an orphanage. I can remember my mother telling me stories of Sunday afternoons at the orphanage when she and her brother Francis would be looking out of the window, toward the street, praying to have visitors.
My mom received an education at a point in time when it was difficult for anyone to receive an education and even more difficult for a woman to do so.
In 1939, she married my father and for the next 30 years she worked many long hours at the hospital while raising the four of us in a manner consistent with her beliefs in Catholic teachings.
Thirty years ago this year, in 1969, my father died. At that point my mother entered a new phase of her life. Her children were adults and were now leading their own lives. Although Cookie would live upstairs shortly, my mom now lived alone. My mother took advantage of her new situation and began activities that would occupy her time. These activities included hobbies as well as travel. The trip that was most memorable to my mother was when she went to the Holy Land. This fulfilled one of her life-long dreams.
Over the next three decades, although I doubt anyone realized it at the time, my mom was becoming the nucleus of what was becoming an extremely large extended family.
A few nights ago, my sisters and I shared several hours of our best
memories of our mother. We would like to share a few of them with you.

Julie fondly remembers:
A trip my mother took to Florida when she spent 2 months visiting her.
The countless hours of Pinochle games that were patiently played between Chuck and my mother.
Arline fondly remembers:
The several vacations she took alone with my mother.
The several shopping trips they shared.
Cookie fondly remembers:
The daily encounters they shared over the last 30 years.
Buying and then sharing blueberry muffins on Sunday mornings after Mass.
The trips they shared visiting Aunt Blanche and going to the beach.
I will always remember:
A 2-week vacation, in 1970, when my mom and I drove to Cypress Gardens in Florida. In Florida, she met a man she had no interest in – and who continually flirted with her. My mom's nervous laughter and embarrassment in dealing with this situation for 2 days, at the age of 56, was something I'll never forget. It was a source of endless entertainment for the both of us.
Her many vacations visiting Diane and I and our children – no matter where we lived in the United States.
Arline was concerned that "a part of my mother" would now disappear forever. Arline was referring to the traditional holiday and everyday kitchen activities involving; mom's home made pies, rice pudding, lemonade and applesauce. Much to our surprise, we discovered that at least one of our families continue to carry on all these French culinary delights. My sisters and I all have fond memories of the following:
The practical jokes that my father continually would plan on others. Although NEVER involved with the active planning of these jokes, my mom would ALWAYS passively approve.
The weekly card games that went on for years and included many of our relatives.
The many summer visits to the Quigley home n New Jersey.
The many vacations with Gert and Lil.
The endless and many Scrabble games between my Aunt Ora and my Mom.
My sisters and I remember my mother as:
A woman of great faith
A woman of great integrity and honesty.
A woman who believed in treating everyone fairly and equally.
A mom who believed in the value and merit of her children receiving a Catholic education and sacrificing much to have all 4 of us educated in Catholic elementary schools and Catholic high schools.
A woman who valued family and lived her life demonstrating family values.
A woman who loved unconditionally and was loved by all who knew her.
A mom, a mémère and a grandmémère who cherished her time with her children, grandchildren and great grandchildren.
We feel so fortunate to have had such a mom and wish others could be as fortunate. Our mom paved the way for all of us and for that we are forever grateful. We view our mom as a role model, a gem and our saint. There is no doubt in our minds, she now experiences the joy and happiness she so deserves. In closing, I think it is most appropriate to ask for God's blessing on Mom and end this talk with the words my mother continually stated in the last 2 years of her life. She also stated these words during the last hour before she died:
"Amen, Amen, Amen!"
After Mom's funeral, the attendees were asked to do the following:
From granddaughters, Dianna Ventullo Harper & Chérie Ventullo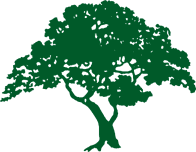 In remembrance of Loretta Walker this tree will be planted at her home for her family and friends to enjoy.
We chose a tree to represent what a strong person our Mémère was.
We chose one that flowered to represent both her inner and outer beauty.
We feel that this tree will provide both shelter and comfort for anyone around it, just as our Mémère did.
Please take one of these wishing stones and hold it tightly.
As you do, please think of a fond memory, or say a prayer, or make a wish for Mémère.
All of the love and wishes we feel for her will forever be held in these stones.
They will be placed at the base of this tree when it is planted.
Thank you,
Dianna & Chérie
On September 4th. 1999, forty five of Mom's children, grandchildren, and great grandchildren joined together to celebrate her life and plant this special tree. In addition to the "wishing stones", each family member hand painted a rock that was used to ring this tree. We know that Mom was with us at this time and part of this circle of love.

AND GOD SAID

I said, "God, I hurt."
And God said, "I know."

I said, "God, I cry a lot."
And God said, "That is why I gave you tears."

I said "God, I am so depressed."
And God said, "That is why I gave you Sunshine."

I said, "God, life is so hard."
And God said, "That is why I gave you loved ones."

I said, "God, my loved one died."
And God said, "So did mine."

I said, "God, it is such a loss."
And God said, "I saw mine nailed to a cross."

I said, "God, but your loved one lives."
And God said, "So does yours."

I said, "God, where are they now?"
And God said, "Mine is on My right and yours will be in the Light."

I said, "God, it hurts."
And God said, "I know."
....Author Unknown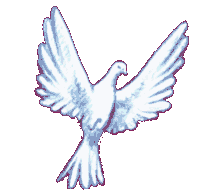 "A poem for my mother"
I miss you so much...
your laugh, your smile, your touch.....
You always brightened my days....
with all the smiles you sent my way...
I need you as my angel....
to always be by my side....
I need you as my angel...
to give me peace of mind...
I like to think you're near to me...
to know that you are there...
even though I can not see you...
I feel that you are near...
please do not forget me mother...
for you are always there!
....Author Unknown
A Mother's Walk
The young mother set her foot on the path o life. "Is this the long way?" she asked. And the guide said: "Yes, and the way is hard. And you will be old before you reach the end of it. But the end will be better than the beginning." But the young mother was happy, and she would not believe that anything could be better than these years.

So she played with her children, and gathered flowers for them along the way, and bathed them in the clear streams; and the sun shone on them, and the young Mother cried, "Nothing will ever be lovelier than this." Then the night came, and the storm, and the path was dark, and the children shook with fear and cold, and the mother drew them close and covered them with her mantle, and the children said, "Mother, we are not afraid, for you are near, and no harm can come."

And the morning came, and there was a hill ahead, and the children climbed and grew weary, and the mother was weary. But at all times she said to the children, "A little patience and we are there."

So the children climbed, and when they reached the top they said, "Mother, we would not have done it without you." And the mother, when she lay down at night looked up at the stars and said, "This is a better day than the last, for my children have learned fortitude in the face of hardness. Yesterday I gave them courage. Today I have given them strength."

And the next day came strange clouds which darkened the earth , clouds of war and hate and evil, and the children groped and stumbled, and the mother said: "Look up. Lift your eyes to the light." And the children looked and saw above the clouds an everlasting glory, and it guided them beyond the darkness. And that night the Mother said, "This is the best day of all, for I have shown my children God."

And the days went on, and the weeks and the months and the years, and the mother grew old and she was little and bent. But her children were tall and strong, and walked with courage. And when the way was rough, they lifted her, for she was as light as a feather; and at last they came to a hill, and beyond they could see a shining road and golden gates flung wide. And mother said: "I have reached the end of my journey. And now I know the end is better than the beginning, for my children can walk alone, and their children after them."

And the children said, "You will always walk with us, Mother, even when you have gone through the gates." And they stood and watched her as she went on alone, and the gates closed after her. And they said: "We cannot see her, but she is with us still. A Mother like ours is more than a memory. She is a living presence."

Your Mother is always with you. She's the whisper of the leaves as you walk down the street, she's the smell of bleach in your freshly laundered socks, she's the cool hand on your brow when you're not well. Your Mother lives inside your laughter. And she's crystalized in every tear drop. She's the place you came from, your first home; and she's the map you follow with every step you take. She's your first love and your first heartbreak, and nothing on earth can separate you...Not time, not space... not even death!




Mom is gone now, and we are left with such a void in our lives. None of us will ever be the same, and yet... we are all better people for having her be such an integral part of our lives. God willing, each of us will live up to the example she always set. May the memories of her selflessness teach us how to live our lives more fully and completely. This would be the greatest tribute we could pay to her.
Mom will always be with us; her spirit will live on in our hearts and memories. We will forever remember her gentle ways and smiling face. We are all so privileged and blessed to be able to claim Loretta Dora Walker as our mom. She was and will remain our guardian angel. We look forward to a time when we will once again be reunited with her in God's love. May her beautiful soul rest in peace.
Grand Mémère's Page of Elderly Humor For You, Mom
Grand Mémère's Home Page Mémère Doodling Home Page
L'amour immortel,
Vos petits choux