Hi! My name is Chérie
and this is My Page
Hooray! The circus is coming!!

Before we start this three ring circus, let's get a few things out of the way. The only reason that I am a featured attraction in this production is because my mother insisted that all of her children, or their children, be represented in this "Family Webring." Seeing that I am unmarried and at this time have no desire to bring forth any future performers, I have been chosen to be the only one of Mom's children to appear in this cast of characters.


Come along with me now and experience our version of "The Greatest Show On Earth," an event that even J. T. Barnum would be envious of!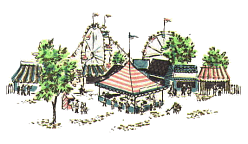 And now, "ON WITH THE SHOW!!"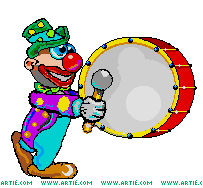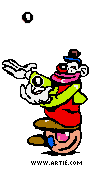 | | |
| --- | --- |
| | Center Ring |
| | |
| --- | --- |
| | Ladies and Gentlemen, your attention please. In our center ring, we present Chérie the Magnificent who will astound us with her unbelievable tales of feat and daring. |
A few words about myself.. I am 24 years old and was born on July 23rd, making me a

. True to my sign, I love romance and take pride in warm hospitality. Like my symbol, the lion, I enjoy being treated as queen of the zodiac. I tend to be opinionated and egotistical, but I am also a good organizer and people person.
I have many aliases, one of which is the perpetual student. I have attended several different colleges (3 to be exact) and studied many different subjects. I am jack of all trades, but master of none. I was an environmental engineering student (ugh!) and then a respiratory technician student (ugh! again). At the present time, I am working as a respiratory tech and have re-enrolled in school. This time I will try dabbling in

. Maybe I should just throw in the towel and go to clown school.
Speaking of
, I have been collecting them since I was knee-high to a grasshopper, and I have quite an extensive variety of them.
I have always been surrounded by Kids, first at my Mom's where she ran a Daycare, and later at my sister Dianna's house where she also opened a Daycare and then proceeded to have three little munchkins of her own. I finally decided to retire from the peanut galleries and on October 1st moved into my own apartment. Even here, I can't seem to get away from them. Now I have a little Rugrat and Pokemon to entertain me.
Freedom is wonderful. I share my apartment with a roommate, Al, who is also my

significant other. Now I have all of the peace and quiet I desire. If the truth be known, at times I even miss the little rugrats.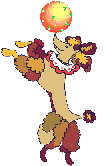 | | |
| --- | --- |
| | Right Ring |
| | |
| --- | --- |
| | Ladies and gentlemen, boys and girls, please direct your attention to the ring on the right where Chérie will once again astound and inform us of everything that is right under the Big Top. |
A few words about some of my favorites...
| | |
| --- | --- |
| | Sleeping late, very late; |
| | Ryan, Jacqui, Kerry, Mikey, Kyle, Macy, Kay, and Chance; |
| | Independence; |
| | Days off and vacations; |
| | My own apartment; |
| | Auntie Maryellen's ruby ring; |
| | All things celestial; |
| | Candles, scents, and aromatherapy; |
| | Clothes, makeup, and jewelry. |


| | |
| --- | --- |
| | Left Ring |
| | |
| --- | --- |
| | Ladies and gentlemen, boys and girls, children of all ages, for her final appearance today, in our left ring...The Magnificent Chérie will once again delight you with her tales and tribulations of frightful and unimaginable death-defying episodes. |
It's me again. Would you like to know what really bugs me? If you really pay attention to these next three items and never abuse them, we'll get along just fine.
| | |
| --- | --- |
| | FEET!!! I hate feet - and this from a clown lover! Please don't ever touch my feet or let yours come in contact with any part of my anatomy. Feet are disgusting!! |
| | Could you PLEASE spell my name correctly? My name is Chérie, not Cherie. Please do not forget the accent. |
| | Lastly, I hate the "F" word. Words can't describe the rage I feel when I hear it. There has to be a better substitute for this four-letter word that describes a bodily function so graphically. Maybe we can all agree to use the word "toot." And I bet you thought I meant the other "F" word!!! |


| | |
| --- | --- |
| | Thank you for coming and spending time with us under the BIG TOP! Chérie thanks you for all of your applause. Maybe, with a little bit of encouragement on your part, we can persuade her to come out for one final bow. Please put your hands together and join me in welcoming back, CHÉRIE THE MAGNIFICENT!! |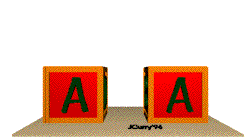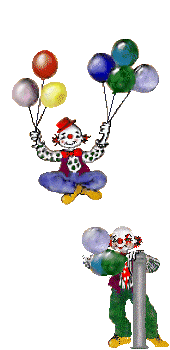 A message from Mom:
Hi Chérie,
By this time, you are probably really annoyed with me. I bet the last thing you ever thought I would do would be to make you a web page. I know that you are uncomfortable with mushy talk, but just remember that this was done out of love and not to embarrass you. I also thought that all of your nieces and nephews would enjoy visiting here.
Remember when you were young and used to like Smurfs? I've decided to place one here that probably tells exactly how you feel about this whole site.
Chérie, I am so proud of you and of what you have done with your life. You are a wonderful person, daughter, sister, and aunt. You have become an independent young woman (who should still remember to call her mother sometimes) with a wonderful sense of self. You are filled with warmth, wisdom, and wit; and I love you!
Love and kisses,
Mom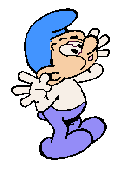 You know the routine. If you would like to link to and learn a little about the various animals running around in my own private circus, just click on the icons below. "Break a leg, guys."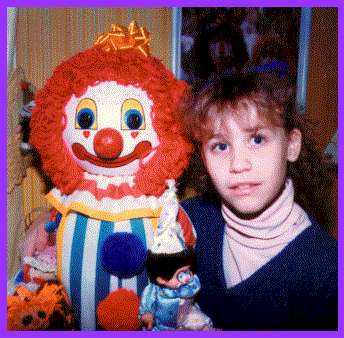 Chuckles with "Guess Who?"

Do you like to clown around??


Send an insult to a friend! !!!



With love,
from Mom