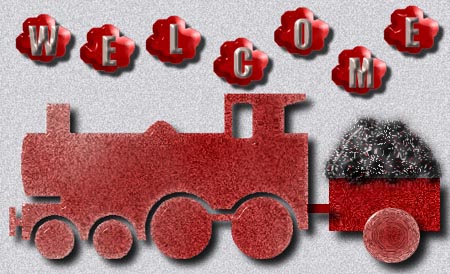 Choo! Choo! My name is




, and I want to welcome you to Whistle Stop Station. Choo! Choo!
I'm going to ride the rails with you and transport you into a new world -- Toddle Zone. This way you will get to meet my family and learn a little about me. Choo! Choo! ALL ABOARD!!


Hi, Mémère thinks that I should stop playing with my trains and introduce myself. So here goes. My name is Kyle, and I am the engineer. I am just a little boy, but I can really talk. Everyone says how smart I am. That's probably because I'm such a good little boy. I am 2 years old. My birthday was on June 9th. I like to run and jump from one thing to another. I also like to stay close to my Mom, especially when there are lots of people around.
I have a big brother; his name is Mikey. We live in eastern Massachusetts with Mom and Dad. Their names are Clarice and Mike. My cousins live there too.
Lets begin our journey now, aboard the Callahan Express. All Aboard!!


These are some of the things that make me chug, chug, chug.

| | |
| --- | --- |
| | Riding toys; |
| | Olives on my fingers; |
| | Raisins; |
| | Aunties Chérie, Di, and Robin; |
| | Dessert; and |
| | My thumb. |


And these are some of the things that can cause me to derail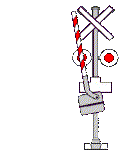 | | |
| --- | --- |
| | Grownups saying "No," |
| | Grownups saying "No Kyle," |
| | Grownups saying "I SAID NO KYLE," |
| | Naptime when I'm not tired. |


My family has two pets. Mom has her cat, Pumpkin and Dad has his dog, Tara. I love them both. We have fun.
Do you want to see a picture of me with my two good buddies?


A message from Mémère:
Hi toots,
What can I say about you? You are God's gift to us -- our little piece of heaven. You are a very special boy -- full of smiles and joy, mischief and curiosity. You are all boy and attack everything with gusto. You bring joy and smiles to all who meet you and you enrich all of their lives.
I look forward to watching your personality emerge. Don't try and grow up too fast; you'll be an adult for a very long time. Enjoy your childhood ... it's such an innocent and magical time. I love you, Kyle.
Love and kisses,
Mémère
12/24/98
P.S. Because it is Christmastime, here is a special train I put together especially for you.























Travel Destinations
Here are some special pages to visit where you will be able to find out about my brother and cousins. There are some neat things there. Where would you like to go first? Just go to the track and I will fire up the engine and get us there in no time. ALL ABOARD!!
| | | |
| --- | --- | --- |
| West Tracks to Cool Dude Depot | | East Tracks to Petticoat Junction |
Or you can visit one of our larger destinations



Chérie's ClownTown or Mémère's Doodlingborough


Before departing, please leave your comments in the Engineer's Log. It will be sent to me in care of Whistle Stop Station.








With love,
from Mémère